Tricks to make your iPhone More Secure-Information technology has remarkably created positive impact over the last decades. In the mobile sector, this has become so effective and it is a priority for people to protect relevant data on their phone. The information on your phone is so important that you don't want to lose it. There is this adage, "prevention is better than cure" just like computer safety, you must always apply maximum safety precautions. This short guide, will enable you to easily secure your iphone without hassle.
The following is the list of how to make your iPhone more secure.
Make your iPhone more secure: Use a passcode
Using a passcode is one of the ways to make your iPhone more secure. When you use a passcode on your iPhone your device won't be accessible. The function of the code is to protect your data on your Apple device. You have to enter the code whenever you switch on your phone.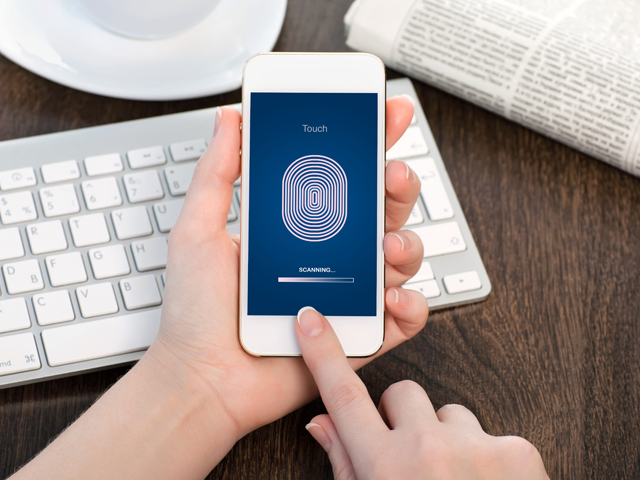 Some iPhones have a touch ID technology, therefore; the passcode is still a way to make your iPhone more secure. It is better to secure your iPhone with a passcode that has six characters which comprise six digits. This can be a number or alphabet. You can also combine your passcode with a Face ID or Touch ID in order to make your iPhone more secure.
You have to select Settings – Touch ID and Passcode or Setting – Face ID and Passcode and then register your face or fingerprints. Then endeavor to make sure that your iPhone unlock is very active after you must have set up your passcode.
2.Disable the lock screen options of your iPhone
Even if your passcode is so solid like an igneous rock, a computer wizard can gain access to your phone through the lock. Sometimes, some information can be shared on the lock screen which helps to give out vital information to those who find your lost iPhone. It is more preferably to disable the Siri from the lock screen to make your iPhone more secure.
One of the ways hackers can gain access to your iPhone is to go to the control center in order to enable airplane mode from the lock screen. For you to make your Siri not to be accessible; go to Settings – Touch ID and Passcode. Then you can disable your Control Center and Siri.
3.Make your iPhone more secure: Anticipate the iPhone lock
If you misplaced your iPhone in a lounge, bus, or other public places, someone could act very fast and gain access to your iPhone before it locks itself. You can resolve this by setting up a passcode. You can do this by setting the passcode, this will help you lock your phone and the user will not be able to access your phone.
If you wish to set the time, you can set it up for a maximum time range of four hours. This makes your iPhone more secure. You can find the setting on the Touch ID and Passcode page under settings. One of the safest methods is for you to set up the prompt for an immediate password, which needs someone finding your phone to input a passcode
The safest option is to set up Prompt for an Immediate Password, which will require you or anyone picking up your phone to enter your passcode not considering how long ago you've unlocked your iPhone.
4.Make your iPhone more secure: Enable data protection
If your data are not well protected, hackers can guess your access code. iPhone has an inbuilt security feature that can help you erase all the memory of your iPhone. To prevent a thief with a lot of free time to carry out such a business, your iPhone has a security feature that will erase all the memory of your phone with 10 successive incorrect attempts to input a passcode.
Go to Settings – Touch ID and passcode, scroll down and turn on Clear data to enable this feature.
5.Make your iPhone more secure: Turn on Find My iPhone
You can activate Find My iPhone. This is a function in your iPhone that has no contraindications; it is so easy to manage and doesn't affect the day to day performance of your iPhone. When you enable this, your iPhone can be tracked using another iOS device or using a computer. All you have to do is to check the location of your iPhone using a map. Find my iPhone allows you to lock your iPhone and even delete the data it contains inside.
To activate this go to Settings – the name of your account – iCloud – Find my phone and then you can activate it.
* ADS**
**
Grab My Ultimate List of Over 100+ Companies That Pays You Up To $2500 To Blog and Post Online (Grab your copy #3000 Only))-
CLICK HERE
**
Techcrude.com is now on Telegram. join our Telegram channel (@CCNWORLDTECH and stay updated with the latest headlines--
CLICK HERE