The Covid-19 is a viable disease that remains on various materials for 3 days before the virus dies off. An infected person should be handled with care especially when paying medical attention to them to avoid being contracted of the disease.
There are various ways of contracting this virus, and it will surprise you to know the virus can remain inside the feaces of an infected person for 1-2 days. Before heat can even kill the virus, it has to be at a temperature of 56°C.
One of the most asked questions about the covid-19 pandemic is Why African Americans are dying at higher rates from COVID-19 ? However, the answer to that question still remains unknown.
You Might Also Be Interested in:
Another popular question from BBC is, Will warm weather really kill off Covid-19? Most people hope that outbreaks such as this new coronavirus will wane as temperatures rise, but pandemics often don't behave in the same way as seasonal outbreaks.
Also, there is a popular belief that in the northern hemisphere, as winter ends, cases of seasonal flu dwindle. Could the same happen with covid-19?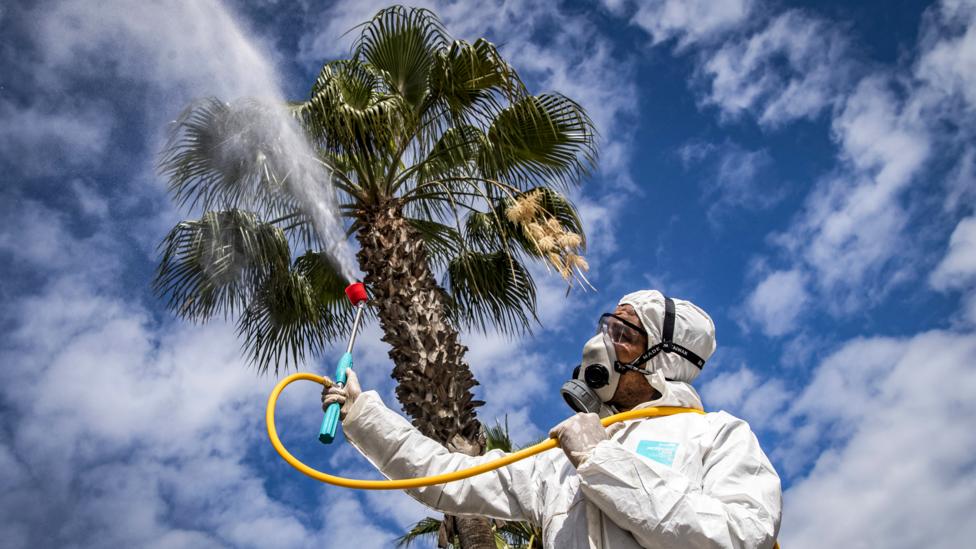 Statistically, there is a relationship between the Covid-19 mode of transmission and the temperature of most of the contacted cases from January to April 2020. People who live in the Northern hemisphere have discovered whenever there's flu, as soon as the winter season is over the infection curve of the flu starts diminishing gradually.
This occurred in other regions where they have been pandemic that also claimed the lives of people. We are going to see the impact of heat and temperature on this Covid-19 pandemic.
Meteorological Parameters
We are going to use the flu as an example here in this part. There was a sudden increase in flu infections in the winter seasons for the following three reasons:
The flu virus was more stable during the cold season.
Many people spent more hours staying at home, and this increases the number of spread amongst them.
The cold season weakens the immune system on our skin due to the fact ultraviolet rays don't penetrate the skin to give it the desired Vitamin D.
Theoretically, these factors are likely capable of influencing the spread of Covid-19 infection, and from there increase more during the spring season. Well this is merely an assumption or rather conspiracy theory, but we are not too sure about this. In the United States of America, countless research are going on to check the effect of heat and temperature on this pandemic an also different countries such as Singapore, Taiwan, China, Japan, South Korea using their weather reports.
From the discoveries, they were not able to differentiate the rates of transmission of Covid-19 from cold and dry seasons in countries like China and Singapore. It was concluded that high temperature and humidity have nothing to do with the rate of transmission. Another research carried out in Wuhan where the virus originated, shows the transmission rate increases in summery weather. The scientist was able to find out the virus becomes immotile during cold seasons..
There was a research carried out in over 30 countries in Eastern Asia showing the diurnal temperature range was related to the high mortality rate for various forms of respiratory and cardiovascular diseases.
A review carried out on cold weather and also immune function shows a low temperature may kill this immune function of the body. During the rainy or season breathing cold air might lead to constriction of bronchitis, which can make people become prone to pulmonary infections.
In Wuhan, the windows of inpatients infected wards were opened 24hrs a day instead of using air condition. This is based on the fact that, patient needs natural air (oxygen). Another research carried out by a young scientist shows one of the determining factors for this Covid-19 pandemic is humidity.
Furthermore, a practical study examined every global confirmed case up to 29 February. It was discovered that higher temperatures are associated with lower disease impact on humans and the environment. But the researchers did not make any substantial conclussions due to limited data.
"We are currently revising the analysis with more recent data," says lead researcher Melanie Bannister-Tyrrell of Ausvet, an epidemiology consultancy in Australia. "We prefer to reserve comment until we have the revised analysis available."
This warning is echoed by biologist Francois Balloux at University College London. "Seasonality is difficult to predict," he says. Keeping tracking of covid-19 cases over time and as seasons change could create a more accurate picture.
"So I take from that that warm weather is not going to be highly protective for us." But, he adds, "this is an unfamiliar virus, so we don't know".
Conclusion:
The rate of transmission of Covid-19 has nothing to with cold or dry seasons at the moment. The virus is still motile in both kind of weather. The World Health Organization has been able to sensitize the world that Covid-19 can still transmit from one person to another, and the weather has nothing to do with the rate of transmission.
Editors choice:
*NEW UPDATE
**
Get Ultimate Virtual Soccer Hacks and Secretes to Win Daily (Grab your copy #3000 Only))-
CLICK HERE
**
Techcrude.com is now on Telegram. join our Telegram channel (@CCNWORLDTECH and stay updated with the latest headlines--
CLICK HERE
*Copyright Warning!
Techcrude.com works assiduously by integrating lots of effort and resources in our content delivery system, providing our readers with plagiarism-free articles, original and high-quality write-ups. We strongly advise that Contents on this website may not be copied, republished, reproduced, redistributed either in whole or in part without due permission or acknowledgement. Don't know the consequences of copyright infringement?
Check Here
. In an effort to protect our intellectual properties, we will instantly report your website to
Google
without prior notice and your website be removed from search engines and you may receive a strike. All contents are protected by the Digital Millennium Copyright Act 1996 (DMCA).